SIGN UP FOR OUR FREE
MONTHLY
e-NEWSLETTER!


Vol. VI, Issue No. 6
June, 2011
Virginia Wine Lover




June promises to be a busy month for Virginia wine lovers! It gets underway this Saturday with one of the state's oldest and largest festivals, Vintage Virginia at Bull Run Park in Manassas. We suggest you make a weekend of it to enjoy some the best wines that Virginia has to offer and to visit some of the many historic Civil War sites in the area.

On June 25, the Virginia Grape Wine Festival is scheduled at the Steps Centre in Farmville. Featuring a dozen wineries and the best of summer music, the event presents another opportunity to take in some Civil War history at nearby Appomattox Courthouse. The first 40 people to click on the link below will receive a ticket to the Farmville festival.

Travelling north, we recommend you make a stop at our featured Winery of the Month, Narmada in Amissville. This is a beautiful state of the art winery and event facility where Pandit and Sudha Patil extend Indian hospitality along with their own Virginia wines. We've included a recipe for Green Coriander Salmon from the winery menu.

As always, we thank you for subscribing and recommending the Official Virginia Wine Lover eNewsletter to others.

Cheers to a great summer!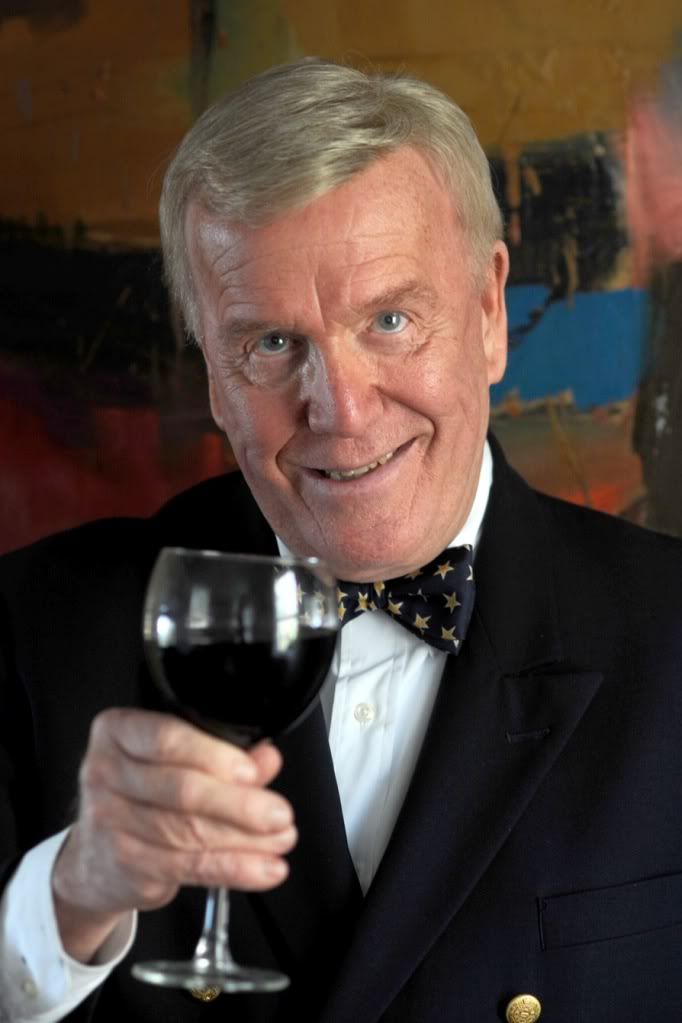 Frank Britt
Frank C. Britt
Publisher
NARMADA WINERY
By Pandit Patil
Located off Rte. 211 in the scenic Blue Ridge countryside of Rappahannock County, midway between Warrenton and Sperryville, and an easy day-trip from Washington and Richmond, Narmada Winery offers a unique experience you won't find at any other Virginia winery: Indian hospitality and cuisine, paired with award-winning Virginia-made wines.

Owners Pandit and Sudha Patil purchased the 51-acre Narmada estate in 1999. Beginning with the modest intention of creating a vineyard that would keep them active, healthy and fit in their retirement years, the project has grown into a full-fledged winery which opened for business in November 2009.


Narmada is family and pet-friendly. From the balcony of its richly-appointed tasting room, visitors can enjoy breathtaking views of the vineyard, a well-stocked pond, and the gently rolling hills of the surrounding countryside. Elegant indoor and outdoor venues are available for social and corporate events.
Visitors can enjoy wine tastings, vineyard and winery tours, and "good friends, good times, and good wines" Thursday through Monday. The kitchen is open at the weekend, offering delicious homemade Indian cuisine along with traditional American appetizers that pair well with Narmada's wide selection of white, red and dessert wines. There is live music entertainment Saturday and Sunday afternoons. Be sure to visit their website for full details
www.narmadawinery.com
NARMADA'S
GRILLED GREEN CORIANDER SALMON
A WINE AND TAPAS EVENING
The VERANDAH at Wintergreen Winery

We recently spent a delightful evening at the Wintergreen Winery for the inaugural event at The Verandah, their new facility located adjacent to the winery. Situated in an incredibly scenic setting with panoramic mountain views, The Verandah is beautifully appointed and the perfect venue for weddings, receptions and special events, such as the dinner that we so enjoyed.


Our hosts for the evening were Tamara and Jeff Stone, owners of Wintergreen Winery. While billed as a "Tapas" evening and expecting small portions of several dishes, we were treated to an incredible menu that included six full courses, each complemented with a carefully selected wine. Dinner was prepared by the Shebeen Catering Outfit in Charlottesville, and Executive Chef Ryan Rudnick, along with Tamara and Jeff, introduced each course and the wine with which it was paired.

Shebeen, a popular Charlottesville restaurant, specializes in South African inspired cuisine (www.shebeen.com). Their Catering Outfit blends exceptional fare with comprehensive event planning, and they are committed to local and seasonal ingredients. Chef Rudnick was good enough to share his recipe for Ahi Tuna (see below), which is delicious.

When in the Wintergreen/Nelson County area, be sure to stop off at Wintergreen Winery, visit The Verandah, and enjoy a picnic by the babbling brook that runs through this most beautiful spot in the Blue Ridge Mountains.

Wintergreen Winery
462 Winery Lane - Nellysford Virginia 22958
434-361-2519
www.wintergreenwinery.com




BLACKENED AHI TUNA w/ TEMPURA SHIITAKE MUSHROOMS & MANGO VINEGAR

Ryan A Rudnick, Executive Chef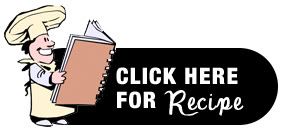 JUNE 4-5
VINTAGE VIRGINIA WINE FESTIVAL
Bringing you the World of Virginia Wine!

The 30th Annual Vintage Virginia Wine Festival is scheduled for June 4 & 5 at the picturesque Bull Run Park Special Events Center in Centreville, just 20 miles from Washington, D.C. This is a spectacular event, produced by Across-the-Way Productions and the Virginia Wineries Association.

One of the state's oldest and longest running wine festivals, Vintage Virginia features some 50 of the state's most prominent wineries, music from nationally recognized talented performers, 100+ artisans and crafters providing fabulous shopping opportunities, plus children's activities. This is a great outing for the entire family!


Enjoy continuous entertainment throughout the day with performers including · Bettye LaVette · The Dynamites featuring Charles Walker · Jon Cleary: Piano, Bass & Drums
· Quatro na Bossa · L' Tanya Mari' · Blue Mule · Juggle This! + Stiltwalker · Becki the Balloon Lady and More!

Adult Tickets: $27 in advance; $32 at the gate
(valid Sat. or Sun.)
Discounted Sunday-only: $24 in advance; $30 at the gate.
Discounted Designated Driver & Teens 13 to 20:
$15; $22 at the gate.
Kids (6-12): $5; $8 at the gate.
Kids (5 & under): FREE
Senior (65+) & Military: Discount of $5/ticket available at the gate (w/ valid ID).
FREE wine glass and unlimited tastings included with Adult tickets.




Tickets are available on line at www.vintagevirginia.com and at the Opera House in Manassas and Norm's Beer & Wine in Vienna. "No Worries Shuttle" will run from Vienna Metro via Reston Limousine.

Vintage Virginia is supported through partnerships with the Virginia Wineries Association and the Hampton Inn of Manassas. Across-the-Way Productions, Inc., a leading event management company, promotes unique, family-friendly, quality events. Annual events include Vintage Virginia, the Floyd Fandango, FloydFest and the Virginia Wine Festival.

CLICK HERE FOR LIST OF PARTICIPATING WINERIES
JUNE 25
VIRGINIA GRAPE WINE FESTIVAL
Farmville
The Virginia Grape Wine Festival promises to be a great day for wine tasting with a dozen-plus top Virginia wineries pouring, shopping with top crafters and artisans while enjoying local restaurant fare and music throughout. The event, at the STEPS Centre in Farmville, is to benefit the local non profit that trains and employs people with disabilities. Hours are 10 a.m. to 6 p.m.

The musical line-up is top notch and will continue throughout the day. Key West, a popular Jimmy Buffett tribute band from Roanoke, will perform on stage from noon to 3 p.m., followed by Julie Clark, a modern pop/folk artist. In between, DJ Mike Thompson will spin the best of summer.

Over 25 top artisans, ranging from jewelry makers to potters, will have their wares for sale. There will be homemade spice blends and salsa, must-have wine accessories and everything in between.

Bring a chair, spend the day and take in the fun. Tickets are $15 in advance and $20 at the gate (includes wine tasting glass). Designated driver tickets are $10. Available online at www.STEPSCentre.com



CLICK HERE FOR LIST OF PARTICIPATING WINERIES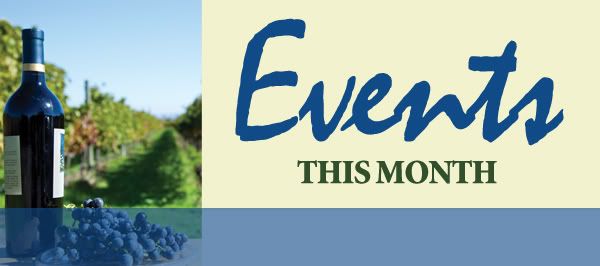 Would you like to be included in our monthly listing of events and festivals? Just send us the information no later than 10th of the month and we'll include it in the next newsletter info@vawinelover.com. Our information comes from numerous sources so be sure to verify by going to websites provided.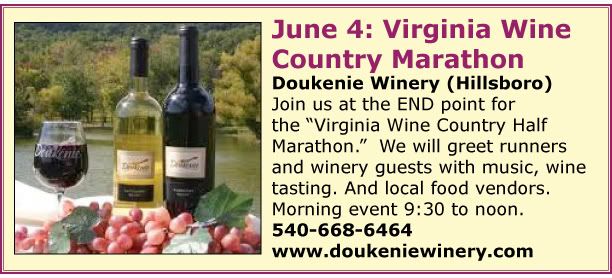 June 4: Shrub Rose Festival
Mountain Rose Vineyards (Wise)
More than 130 shrub, antique and David Austin roses are in bloom at the ends of the vineyard rows. Owner Suzanne Lawson will lead a guided tour at 11 am followed by lunch on the patio. Or, take a self-guided walk and "stop and smell the roses" at leisure.
276-328-2013 www.mountainrosevineyard.com
June 4-5: Virginia Renaissance Faire
Lake Anna Winery (Spotsylvania)
Sixteenth Century setting featuring period costume, music, hands-on crafts and re-enactments, archery, jousting. Food and wine.
703-508-5036 · www.varf.org

June 4-5: 30th Annual Vintage Virginia Wine Festival
Bull Run Regional Park Special Events Center (Centreville)
Over 50 wineries pouring 350 wines. Nationally recognized musicians and entertainers. Fabulous shopping from 100+ artisans and crafters. Children's activities.
Produced by Virginia Wineries Assn. and Across-the-Way Productions.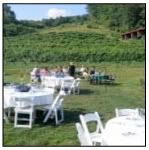 June 5: Lunch on the Lawn
AmRhein's Wine Cellars (Bent Mountain)
Enjoy lunch surrounded by the vineyard and the mountains and stay for an afternoon of entertainment by Even Steven.
540-929-4632 · www.AmRheins.com
June 11: Wine and Arts Festival

Locust Grove Farm (Walkerton)
A day of live music, art, food and Virginia wines. Children's activities. On the bluffs overlooking the Mattaponi River, just 30 minutes from Richmond. Organized by Belle Mount Vineyards.
804-769-8201 · www.locustgrove1665.com



June 11: Vertical Tasting

DelFosse Vineyards and Winery (Faber)
Join in the first Vertical Tasting of DelFosse Merlot. Tasting five vintages: 2004 through 2008, and serving locally produced cheeses and chocolates.
434-263-6100 · www.delfossewine.com



June 11: Lee Hall Mansion Wine Festival

Lee Hall Mansion (Newport News)
Eighth Annual on the beautiful mansion grounds and one of the Peninsula's most popular events. Fine Virginia wines, live music, exquisite food and unique crafts.
757-888-3371 · www.leehall.org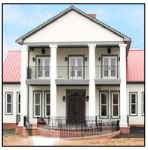 June 11: Rosemont Wine & Art Festival

Rosemont of Virginia Winery (LaCrosse)
Third annual. Forty local exhibitors and artists. Tasting bars are set up around the winery grounds.
434-636-9463 www.rosemontofvirginia.com



June 12: Lunch on the Lawn

AmRhein's Wine Cellars (Bent Mountain)
Enjoy lunch surrounded by the vineyard and the mountains and stay for an afternoon of entertainment by Adam Markham.
540-929-4632 · www.AmRheins.com

June 17: Summer Solstice Under the Stars

James River Cellars Winery (Glen Allen)
Evening remake of their annual Summer Solstice Wine Festival. Cooper Vineyards joins in for wine tasting and light appetizers. Live music by The Tators.
804-550-7516 www.jamesrivercellars.com



June 18: Mountain Road Wine Experience Tasting Tour

Chateau Morrisette (Floyd)
Villa Appalaccia, Blacksnake Meadery, AmRhein Wine Cellars, Foggy Ridge Cider, Attimo Winery, along with Chateau Morrisette, present a food and drink progressive pairing. Self guided. Reservations and day of the event tickets at each participating winery.

540-593-2865 · www.thedogs.com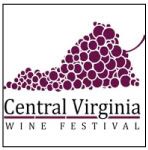 June 18: Central Virginia Wine Festival

SnagAJob.com-Innsbrook Pavilion (Glen Allen)
Showcasing 14 wineries, food and beverage concessions, 30+ specialty vendors, music by Phat Cat, Houston Scott Bank and Ron Moody and the Centaurs.
804-723-9563 www.centralvirginiawinefestival.com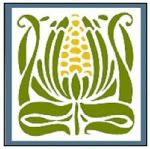 June 18: Shenandoah Valley Wine & Jazz Festival

Frontier Culture Museum (Staunton)
Third annual. Experience the heritage of the Frontier Culture Museum while enjoying the wines of the Shenandoah Valley and the soothing sounds of a great line of jazz musicians.
540-332-7850 www.frontiermuseum.org


June 18: Mid-Summer Wine Fest

Philip Carter Winery (Hume)
Celebrate the Summer Solstice with tours and tastings paired with Scandinavian delicacies.
504-347-1203 · www.pcwinery.com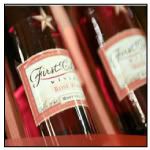 June 18: First Colony Pig Roast
First Colony Winery (Charlottesville)
Join in a traditional pig roast with all the fixin's. Live bluegrass music, cellar tours, wine tasting, vineyard hayrides and all the food you can eat.
434-979-7105
www.firstcolonywinery.com



June 19: Manassas Wine & Jazz Festival

Harris Pavilion (Manassas)
Sixth annual in the heart of Old Town Manassas. A small intimate relaxed festival featuring headline jazz artists and award-winning Virginia wine artisans.
703-361-6599 · www.visitmanassas.org



June 19: Father's Day Picnic

Chatham Vineyards (Machipongo)
Bring a blanket or chairs and join in the celebration. Enjoy a delicious boxed dinner on the lawn at historic Chatham Farm. Music by the Virginia Symphony Orchestra 17-piece Jazz Ensemble.

757-678-5588 · www.chathamvineyards.com

June 19: Father's Day at Potomac Point

Potomac Point Winery
The perfect way to honor Dad on his special day with a delicious lunch, classic wine tasting and music by the Joe Rathbone Session. 540-446-2250 · www.potomacpointwinery.com
June 25: Virginia Grape Wine Festival

STEPS Centre (Farmville)
A great day for wine tastings from a dozen wineries, shopping with top crafters and artisans, local restaurant fare and live music featuring The Key West Band.
434-414-8266
www.STEPSCentre.com



June 25: Kilmarnock Wine Festival

Farmer's Market (Kilmarnock)
Enjoy this quaint town in Virginia's Northern Neck. Wineries of the Chesapeake Bay Wine trail, local cuisine and live entertainment. Pet friendly. Organized by Belle Mount Vineyards.
804-435-6092 · www.northernneckwinefestival.com


June 26: Lunch on the Lawn

AmRhein's Wine Cellars (Bent Mountain)
Enjoy lunch surrounded by the vineyard and the mountains and stay for an afternoon of entertainment by Ross Flora.
540-929-4632 · www.AmRheins.com

WE WERE THERE... WERE YOU?



MONTPELIER WINE FESTIVAL


May 7 & 8

The photos say it all! It was a great day for wine lovers who turned out for tastings served up by some 24 Virginia wineries. The beautiful grounds of historic Montpelier were perfect for picnicking and watching colorful kites flying above.




©2006 Britt Marketing & Public Relations
Official Virginia Wine Lover™ is not affiliated with or published
by Virginia Wine Lover Magazine